Changing a cooler from a MSI N460GTX "Hawk"

MSI should *really* improve their product quality. After 3 month, I expirienced a rattling noise from one of the "Twin Frozr" fans, and a month later, *both fans* are generating this noise.

Many will now just recommend to send it back (Return to Manufacturer, "RMA"), but this means (at least in germany) having no VGA card for more than a month (you have to send it to MSI in germany, they will check it, some administration will be done, hopefully finally they will send it back to you). Or they will even argue this is not really a defect ("... it is just a bit more noisy").

One idea would be getting both (defect) fans separately, but MSI in germany responds me by mail already this is not possible/not wanted (no reason mentioning ...).

The better idea would be to replace the whole cooler with a 3rd party product, also because you can't run into the same problem 3 month later again then (MSI will not deliver an improved product to you, instead, it will have the same (bad) quality.

I choosed to take Scythe Setsugen Rev.2, because it is easy to install and not the most expensive one.
It's cooling power is comparable to the original MSI Twin Frozer II, but a lot of more gentle - you can't hear it, any noise is missing. So it's really an improvement, not only a replacement.
Steps:

1. Remove the original cooler (4 screws) carefully.
You get the MSI N460GTX Hawk card without cooler: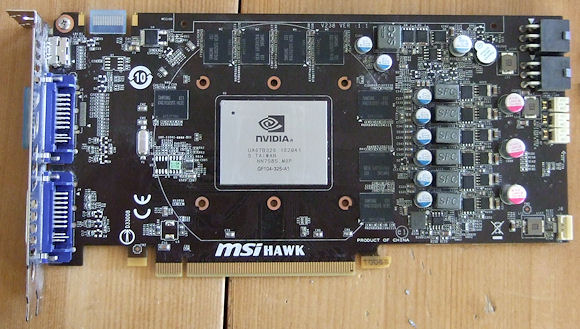 2. Prepare the Setsugen for mounting. Take the two retangle pieces as shown ...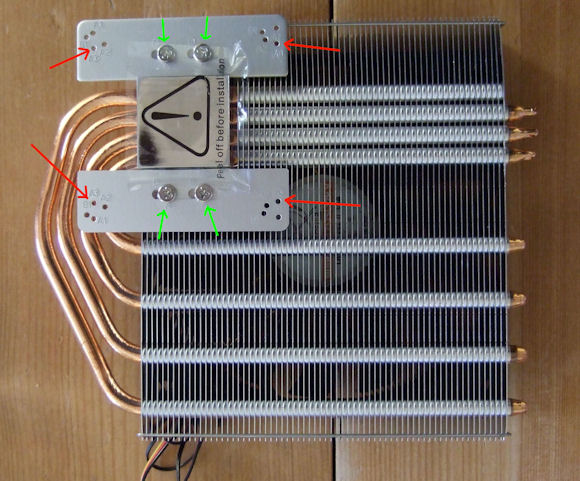 ... and use the bigger screws for fixing it (green arrows).
The red arrows ("A3") will show the used screw thread for mounting the cooler on the card. You have to use thermal paste for the base plate.

3. You have to reverse the card for using the last 4 screws.
This is the result: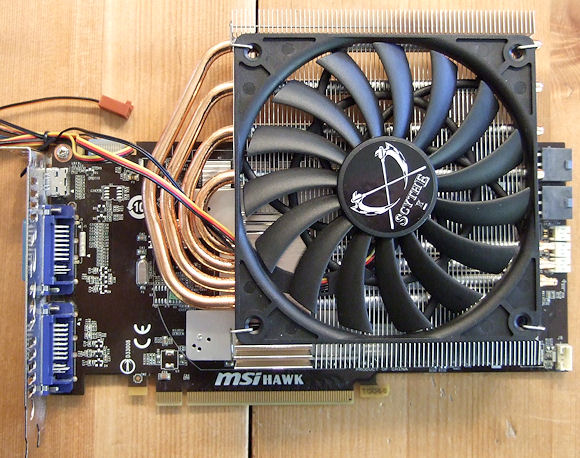 The card is now much higher than before, but in a midi tower case (or big tower case) this should be no problem.
Btw.: The original MSI VGA card itself (except the cooling system) is running well, a bit overclocked by default, it can still compete with a GTX 560.