A 16-Bit variant of CP/M-80, not really a success story...
In 1978, Intel launched a 16-bit CPU with similarities to the former published 8080/8085 CPUs. One year later the 8088 was published, it was the low-cost 8-bit data bus version, which was used for the first IBM PC also. The first version of CP/M-86, 1.0, was published in 1982, but version 1.1 supported hard disks far too late in 1983. Also, CP/M-86 was sold too expensive, compared to the first PC-DOS versions (which were derived from 86-DOS, made from Seattle Computers Products, sold to Microsoft).
CP/M-86 supported originally no 1.44 MB disk format, so it's a bit complicated to run it on modern PC's.
But it's possible to run it on an IBM Thinkpad T23 for example: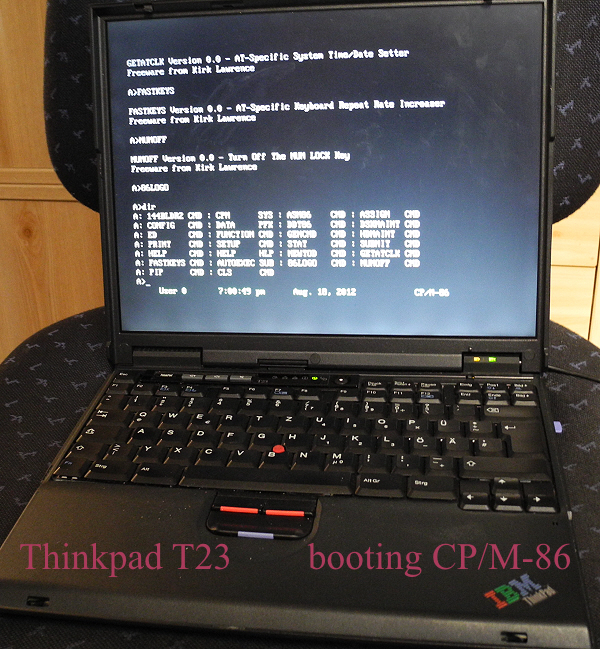 Or even in a VMWare/VirtualBox environment with Windows 7 64-bit !
Also, exchanging single files could be an adventure.
I managed both, see my blog entries here and here.

If you're looking for CP/M-86 itself and some applications, try retroarchive.org's files or Gaby's invaluable archive of files.
For utilities take a look at nostalgia8.nl's mirror of "The Klaw" or z80cpu.eu's mirror of it first (mirrored the originally pages of Kirk Lawrence, which were found at http://www.seanet.com/~klaw/ , but they didn't exist anymore).
This page will be redesigned to contain the information in the mentioned blog entries for easier access in general.